Thomas T. Sarkany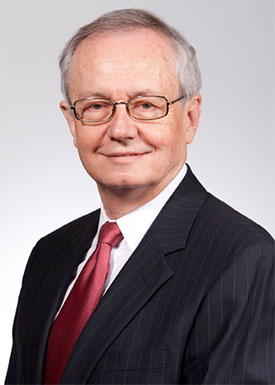 Director of Marketing


Mr. Sarkany has been affiliated with the Value Line Funds since 1995, and is the Director of Marketing. During his tenure, he has significantly increased the distribution relationships for the no-load fund family, by establishing distribution agreements with over 150 institutions, including major brokerage firms, no load fund platforms as well as retirement platforms and wrap product sponsors.
While recognizing the challenges of a highly competitive landscape, telling the historic story of the Value Line brand along with a record of asset management service and stability that reaches back to 1950, continues to enlighten and reassure brokers and advisors about the unique benefits of associating with the Value Line Family of Funds.
Mr. Sarkany's past roles at Value Line, Inc. have included serving as Director of the Asset Management Division, as well as Board member of both the Value Line Funds and Value Line, Inc.
Mr. Sarkany received an MBA from Long Island University and Certification in Investment Banking and Corporate Finance from NYU. He is currently a member of two Investment Company Institute Committees, the ETF Advisory Committee and the Sales Force Committee.
Return to the Team Page